Listen / Speakers / Schedule
---
 PAGE DOWN FOR PROGRAM SCHEDULE
---
Some of our featured speakers

:

Christian author and speaker Doug Batchelor has experienced great extremes. His journey from anti-social, drug-using hermit to soul-winning evangelist has helped shape him into an engaging, popular speaker whom audiences all over the world can identify with and understand clearly even on the most complex Bible topics. His primary ministry is Amazing Facts - a worldwide television and radio broadcast ministry based in Sacramento, California. He also pastors the Sacramento Central Church. Free Online Videos
---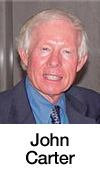 Evangelist John Carter, who specializes in Biblical archeology and prophecy has a TV broadcast The Living Word and operates The Carter Report. John Carter has preached God's Word around the world for over 40 years. Free Online Videos
---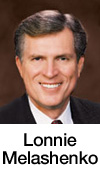 From 1993 to 2008, Lonnie Melashenko was speaker/director for the Voice of Prophecy, the world's second oldest religious broadcast. He began working with the radio ministry in January 1989, serving as announcer while continuing as senior pastor of a 1400-member church in Paradise, California. He was associate director/speaker from May 1991 through December 1992, and upon the retirement of H. M. S. Richards Jr. became speaker/director on January 1, 1993.
---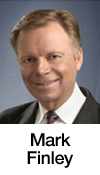 Mark A. Finley is the former speaker/director of It Is Written (from 1991–2004), for which he traveled around the world as a televangelist and spoke on the weekly television show. He has authored over 71 published books.
---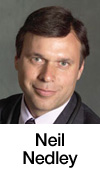 Neil Nedley, M.D., is a full-time practicing physician in Internal Medicine with emphasis in Gastroenterology, Mental Health, Lifestyle Medicine, and the difficult-to-diagnose patient.
Dr. Nedley is author of the book Proof Positive: How to Reliably Combat Disease and Achieve Optimal Health through Nutrition and Lifestyle, now in its fourth printing. It tackles heart disease, cancer, hypertension, diabetes, kidney failure, high cholesterol, and many other diseases, providing common sense nutritional and lifestyle therapies that can make a substantial difference in treatment and/or prevention of these common conditions.
---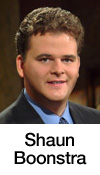 Pastor Shawn Boonstra, a native of British Columbia, was speaker/director for It Is Written International and is now speaker/director for The Voice of Prophecy.  Free Online Videos
As well as:
John Bradshaw - Speaker/Director, It Is Written
Joe Crews - former president, Amazing Facts
Dr. David DeRose - American Indian Living Radio
Dr. Hans Diehl - Founder/Director, CHIP
Vicki Griffin - Director, Lifestyle Matters
Dr. James Marcum -  Speaker/Director, Heartwise Ministries
Steve Wohlberg - Speaker/Director, Whitehorse Media
and others!
---
We also air short features by:
The Spoken Word of God - Bible Readings by Alexander Scourby
My Utmost For His Highest - Oswald Chambers book reading
Spirit of Prophecy - Book readings of E.G. White writings
Whole Life Health Nuggets - Dr. John McDougall
My Money Life - Crown Financial Ministries
Back to Genesis - Dr. John Morris
Homeschool Heartbeat
and others!
---
PROGRAM SCHEDULE
Note: Times listed are in Eastern Time Zone - USA
(Schedule subject to minor changes.)